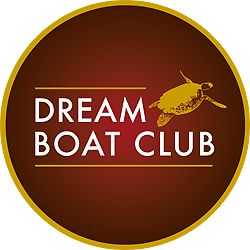 CAP 3 is pleased to announce its partnership with DREAM YACHT CHARTER, the world's leading leisure charter company.
In 2019 CAP 3 is becoming a DREAM BOAT CLUB member with a 3 ZODIAC fleet.
A SIMPLE WAY OF SAILING
Sailing with CAP 3 DREAM BOAT CLUB is hassle free sailing: there's no investment needed, no operating or maintenance costs, no mooring fees, no insurance nor wintering costs... Discover an "all-inclusive" product, a high-end service with new and perfectly equipped boats.
Simply choose one of the four plans for access to our fleet. Each plan includes a certain number of credits called "Turtles ". Your experience is priced in "Turtles" and varies depending on the length of time and type of boat you choose.
CAP 3 DREAM BOAT CLUB awaits you for unforgettable days at sea !
Visit Dream Boat Club website here